This book is soooooo cute!
My first with Anne Tenino.
It seemed a typical romance book but it's not. In fact, it's one of the less predictable plots I've ever read in m/m. I didn't know what to expect from the MC and had no idea what I had to stick to. There is not a weird story line, just the opposite. The tale is something "ordinary" and based on real life.
I'm just so used to fictitious plots I lose the gasp of reality. On one hand, that's exactly what I want to read, something different from real life, but sometimes beauty is found in the simplest of things. This is the case of this novel.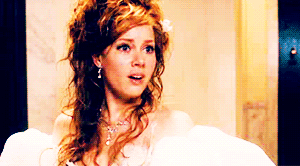 I sometimes have problems with names. I mix them and in my mind I call one MC with the name of the another, because I feel it fits better. I'm sorry to say that this confusion persisted till the end, and I had to stop several times to think who was Sam and who was Ian. It's a problem that has nothing to do with the author, it's just some crazy thing my mind does now and then.
Sam is a guy who reads too many romance novels (kindred spirits, we are!). He knows every stereotype and has a name for every one of them. Like Too Stupid To Live, the Big Declaration, the Big Misunderstanding, the Dark Moment... I was delighted with him because he is clearly a fan of these books and fearful to be discovered with one of those awful Fabio covers. He has kissed too many frogs and Prince Charming has not come yet.
Ian is a flirt. He is done with one-night stands. He wants to commit to someone in a normal relationship, something he never had achieved before because his father pressured him to get married to a woman. He has quitted a job he didn't like and abandoned the "bad part" of his family to start a new life.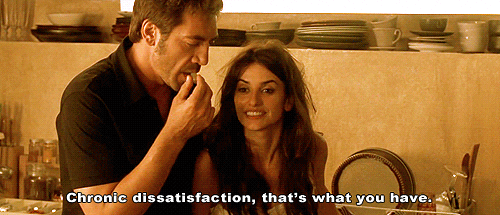 Sam knows Ian is not his Prince Charming, but let's have some fun. What is the issue?
Ian knows Sam is not his type in any way, but let's have some fun. What is the issue?
What begins as something casual and fortuitous ends in friendship and love. And suddenly fantasies are fulfilled and past pains are lessened.
This is a comfort book at its best. The length is nothing out of the ordinary but I was surprised by the speed I ended it. It's a joy reading about the MC and their adventures. They didn't seem to fit in the beginning but during the meetings, they get to find some common ground, and they build on it. And it felt natural and special at the same time.
And I'm glad to say it has some hot scenes too!
The one with the kilt…
The cliches are portrayed perfectly, sometimes in a typical way, sometimes in self-mockery. It was very funny seeing them appear and being ridiculed, but at the same time giving some kind of dignity demonstrating why we love romance novels, in spite of knowing how they end.