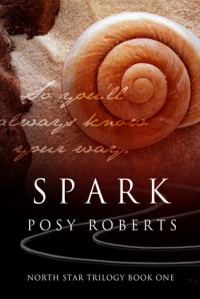 I feel divided with this book.
There were parts I adored here, but also there were parts I was really bored. It's a slow burn book, in the sense of writing. Everything was done with no rush, very quietly. It's a love story born from friendship, a story of the first love in youth, and of separation and distance, in time and place. Until one day fate decides to join them again. Lucky for them they are single when they meet again. In that moment, flames of passion blossom, and they decide there won't be a third meeting because they will be together forever.
The beginning is very slow. I normally have a difficult time starting novels, getting into the story is an effort for me since… forever. I love gripping openings for a reason. Here it's very smooth but strangely so, I could read it easily… at least the first two pages. Because the prologue is beautiful. But then the first chapter was very slow and I was wondering if I would have to wait too much for the MC to meet. Still, the prologue was so promising I went on with the story.
And I'm super glad, because the teen years are lovely. I love young adult novels, and this is one of those, in a part-time way. So, I was hooked.
But then… the adult part was not that great. I had to keep ordering myself to continue, with the hope of reading more of the teen years, but they had already passed. The kids' episodes were too slow again. It's not that I hate kids in books, it's just that those scenes were too gray, too dull.
At the end, we have a conflict. It seems like Hugo has a secret, he has a drag queen role, Miss Cherrie Pop! (it's in the sinopsis, so I don't consider it a spoiler). That part was very interesting. If I am honest, it was something different. Sorry, but I'm a little new to this genre yet, so transvestism is not something I'm used to.
Also, Kevin has some problems to sort out. He is in the process of divorce, and has never outed himself. His father was very commanding, and he ruled everything about his son's life. Of course, he wasn't very pleased when Kevin had a best friend he wanted to be all the time with. He considered it a waste of time and energy, when he had to make a social network for his profesional future and be surrounded by useful people and not "losers" like Hugo. That didn't stop them from experimentating together in the past, but they had to live it in the shadow, so they really didn't have a relationship, only in secret. Another complication they have to solve, but their love seems strong enough, so it's not difficult to guess they will achieve to stuck together.
By the way, I liked the fact that Brooke, the ten-year-old daughter, already knew Hugo and Kevin were a couple. It made me wonder what children see that adults think is well hidden.
The ending was a pretty thing. It brings the promise of more (it's a trilogy, so of course), but I'm not sure if I'll continue the series, these ups and downs didn't make me much good. So I'll put it in my imaginary maybe shelf to consider.