It was a very cute story. My first book by these authors, and I enjoyed it a lot! Won't be the last one, that's for sure ;) .
One of the facts I liked most was the MC personalities. They're SO different! It's in first person pov, and I could totally say which one was talking at the moment because of their way of thinking and their fears and their feelings. It was very easy to separate each one of them and I liked that A LOT.
Rue is a stylist wannabe who works in a bar for a living. All of a sudden he decides he wants to make sure he's gay.
"Uh, Underoo, you were doing the girls' makeup in fifth grade. What was the big question?"
So, there is humor, too ;) .
It looks silly but it fits his crazy mind. So, in this "girl-periment" the woman gets pregnant.
She doesn't want to keep the baby, but he does.
He regrets the decision instantly but can't stand the thought of a baby not being wanted. He is anxious by the idea of taking care of someone other than himself. But soon he loves his daughter and would do whatever it takes to have her safe.
Even not trusting her to day care places full of disease and germs.
He's desperate because he finds no person to babysit her when he's with his classes or working, but in the last minute he gets to convince his new neighbor.
Erik is a sci-fi writer. He has anxiety problems. He has just moved to Rue's building and is never seen by the rest of the people living in it, because he rarely leaves home. He's a Star Wars fan and have been alone all his life.
After Rue pushes him, he accepts babysitting Alice even though he has no idea what to do with babies. But, what is the worst that could happen?
I liked the premise, I have never read anything similar before.
And the friend, Dusty, was very cute. I felt sorry for him when he suffers because of his partner choices. Some people is with someone just because they don't want to be with no one. Some people is with someone just because they think they want to be with that one person. Some people is with someone just because they want to feel loved. Dusty chooses badly, and he's doomed to lose. It made my heart cry for him and I only wanted to hug him! He's a lovable character, and I hope he'll be lucky in the near future.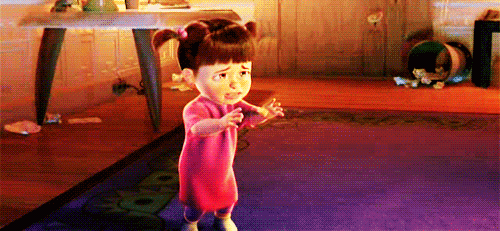 Rue and Erik story is a slow burn. In fact, the time jumps to different episodes, and the holes in between are told but not narrated. Normally the "jumping" thing makes me mad. Above all when the book is short like this one. Because I love being with the MC the whole time, and see the love making its magic gradually. I'm the kind of feeling girl: less words, more feelings. I missed the no-gaps thing. In spite of that, I could see their falling in a very slow and naïve way. For Erik it's new, because he is still a virgin. For Rue it's new too, because he has never been in a real relationship. Their firsts with each other. I found that beautiful.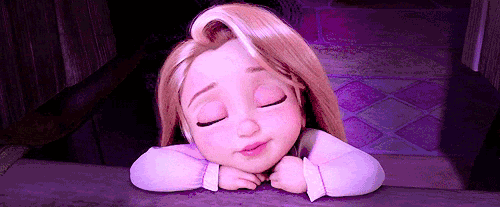 Rue and Erick have to sort out some problems during their way. Like Erik's jealousy when he sees Rue has a past. Or Dusty's boyfriend when he makes his appearances and Erik has to stand against him to protect the little family that is forming. Or when Rue's dream is at a step to become real and he has to choose between something he has always wanted and something he didn't expect to want. The little drama is not "angsty" and it served the purspose to get the MC closer and have a more solid relationship.
In the end, a family is formed from the remaining of broken families.